House 5 bedrooms for rent in Luxembourg-Belair (LU) - Ref. 6799128
rent detail
Availability :
Immediately
Description
Belle maison de ville libre de 3 côtés située dans le quartier de Belair, dans une rue en sens unique.

Construite en 1936 et rénovée en 2017, elle possède une surface totale de 240m2 habitables dont 5 chambres à coucher. Au rez-de-chaussée se trouvent un très beau séjour double, une cuisine équipée séparée, un bureau et une réserve. L'étage supérieur comprend 3 chambres à coucher et une salle de bains.
Le deuxième étage est composé de 2 chambres et d'une salle bains. Au sous-sol aménagé vous trouverez le local technique, deux caves et une salle de bains.

La propriété est dotée de beaux parquets et de hauts plafonds.

Situation exceptionnelle à proximité de toutes les commodités et du centre-ville.

Veuillez contacter Christophe Muller au 691 20 19 19 pour tout complément d'information ou pour une éventuelle visite.

Pour découvrir l'ensemble de nos biens disponibles à la vente et à la location, consultez notre site internet www.sothebysrealty.lu.

*Le montant de la commission d'agence correspondant à un mois de loyer hors charges plus 17% deTVA est à payer par le preneur.


Nice semi-detached townhouse located in Belair, in a one-way street.

Built in 1936 and renovated in 2017, the property boasts a 240sqm living surface that includes 5 bedrooms. On the ground floor, large double living room, fully-equipped separate kitchen, office space and storage. The upper floor includes 3 bedrooms and a bathroom.
On the 2nd floor, 2 other bedrooms and a bathroom.
The accomodated basement includes a technical room, 2 cellars and a bathroom.

The property enjoys nice hardwood floors and high ceilings.

Ideal location close to all amenities and within walking distance to the city center.

Please contact Christophe Muller at 352 691 20 19 19 for any further information or to schedule a showing.

To view all our available properties, please visit our website www.sothebysrealty.lu.

*The agency fee corresponding to one month rent without charges plus 17%VAT is charged to the lessee.


Ask for more information
Description of the situation
House 5 bedrooms for rent in Luxembourg-Belair (LU) - Ref. 6799128
Specifications
Services
Energy
Internet
Move
Contact Luxembourg Sotheby's International Realty agency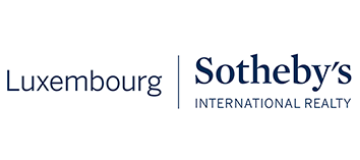 Luxembourg Sotheby's International Realty
70, Avenue Guillaume
Luxembourg
Show phone number
All properties of Luxembourg Sotheby's International Realty
Website of Luxembourg Sotheby's International Realty
Locate House 5 bedrooms
for rent

in

Luxembourg-Belair

(LU) - Ref. 6799128 *

* Warning: The exact address is not given then the center of the town is shown on the map
Contact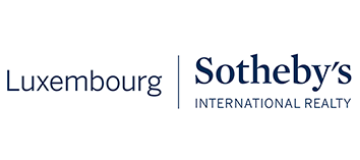 Luxembourg Sotheby's International Realty
70, Avenue Guillaume
Luxembourg
Show phone number
All properties of Luxembourg Sotheby's International Realty
Website of Luxembourg Sotheby's International Realty
Build your project