House 3 bedrooms for sale in Luxembourg-Weimerskirch (LU) - Ref. 7119951
buy detail
selling price fees included:
2,735,000 €
Description
Un projet unique au Luxembourg nommé RIKYU, une maison pensée tel un cocon écologique, réparti sur 4 niveaux, composé de matières nobles et pures, dans un environnement au biotope préservé.

Nichée au fond d'une ruelle sans issue, au coeur de la nature du quartier de Weimerskirch, adjacent au quartier du Kirchberg, entre forêt et jardins, cette maison unique a été inspirée par la philosophie de vie japonaise ?Wabi Sabi': simplicité et tranquillité associées à la beauté formée au fil des années.

Grâce à sa construction en bois et sa façade unique en bois brulé, la nature a été remise au coeur de ce projet immobilier.

D'une surface brute de 180m2 (et 152m2 nets habitables), cette maison libre des 4 côtés se compose de la façon suivante :

L'entrée de la maison donne le ton à l'atmosphère des lieux ou sérénité, pureté et élégance en sont les maitres mots : le béton vu contraste harmonieusement avec le mur adjacent entièrement revêtu de bois, et les éclairages pensés avec soin s'intègrent harmonieusement dans les matières.

L'escalier mène à la pièce de vie centrale avec cuisine ouverte sélectionnée avec soin pour que fonctionnalité rime avec esthétisme. Les immenses baies vitrées sur la nature s'ouvrent sur plus de 35m2 de terrasses, menant vers un jardin de l'autre côté de la maison d'environ 25m2.

Le 2e étage accueille 2 belles chambres à coucher lumineuses ainsi qu'une salle de bain en béton ciré aux lignes et matières intemporelles, avec baignoire japonaise.

Un espace bureau zen et inspirant complète ce niveau.

Le dernier étage abrite la superbe suite parentale jouissant d'une vue magnifique sur la forêt, avec un spacieux dressing et la salle de bain ou l'élégance s'associe au bien-être.

Le rez-de-chaussée de la maison comprend un garage pour une voiture, la buanderie, le local technique et une cave à vin.

2 emplacements de parking extérieurs complètent le tout.

Pensée dans les moindres détails, ce projet unique jouit des plus belles prestations : parquet en chêne en point de Hongrie, revêtement grès céram de très grand format, menuiserie sur mesure à chaque étage, cadre des ouvrants en chêne et aluminium thermo laqué, rampe de garage et escalier extérieur chauffés, climatisation au dernier étage, chauffage au sol, maison entièrement connectée - domotique...

Une maison écologique : classe énergétique AAA, maison en ossature bois, pompe à chaleur, fenêtres en triple vitrage, prise pour voiture électrique dans le garage.

La maison est en cours d'achèvement et de finalisation, livraison prévue en mars 2021.

Le prix de vente indiqué inclut le taux de TVA super-réduit de 3%.

A unique project in Luxembourg named RIKYU, a house thought as an ecological cocoon distributed over 4 levels, built with pure and noble materials, surrounded by a protected biotope environment.

Nested in a quiet deed-end street, in the heart of the neighbourhood of Weimerskirch, adjoining the Kirchberg district, between forest and gardens, this unique house has been inspired by the japanese philosophy ?Wabi Sabi' : simplicity and privacy associated with the beauty shaped along the years.

Thanks to its wood construction and its unique burned wood facade, nature has been replaced at the heart of this real estate project.

With a gross surface of 1,930 sq.ft (and 1,630 sq.ft net living surface), this house free on 4 sides is composed as follows:

The lobby of the house gives the tone of the atmosphere where serenity, purity and elegance are the key-words : the seen-concrete harmoniously contrasts with the wood adjoining wall and the well-thought lightning harmoniously blends in materials.

The stairs lead to the main living area with open kitchen tastefully selected in order to make functionality and elegance on the same side. The oversized windows over nature open over 370 sq.ft terraces, leading to an approx 270 sq.ft garden on the other side of the house.

The second floor welcomes 2 nice and bright bedrooms, a waxed-concrete timeless lines and materials bathroom with Japanese bathtub, and a zen and inspiring office area.

The top floor features the beautiful master bedroom with stunning views over the forest, a spacious walk-in closet and the bathroom where elegance meets well-being.

The ground floor of the house includes a one-car garage, the laundry room, a wine cellar and the technics.

2 outdoor parkings spaces are included.

Thought in every details, this unique project enjoys the best finishes: oak wood floor in Point de Hongrie, large piece of grès céram flooring, built-ins in each level, oak wood and thermo-lacquered aluminium window frames, heated garage ramp and outdoor stairs, AC on the top floor, underfloor heating, connected house - domotics....

An ecological house : AAA energy class, wood construction, heating pump, triple glazing windows, plug for electric car in the garage.

The construction of the house is close to the end, delivery in March 2021.

The indicated price includes the super- reduced rate of 3% VAT.
Ask for more information
Description of the situation
House 3 bedrooms for sale in Luxembourg-Weimerskirch (LU) - Ref. 7119951
Specifications
Contact Luxembourg Sotheby's International Realty agency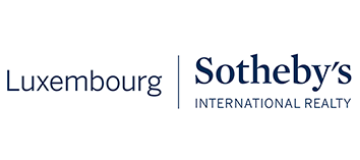 Luxembourg Sotheby's International Realty
70, Avenue Guillaume
Luxembourg
Show phone number
All properties of Luxembourg Sotheby's International Realty
Website of Luxembourg Sotheby's International Realty
Locate House 3 bedrooms
for sale

in

Luxembourg-Weimerskirch

(LU) - Ref. 7119951 *

* Warning: The exact address is not given then the center of the town is shown on the map
Contact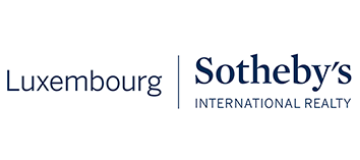 Luxembourg Sotheby's International Realty
70, Avenue Guillaume
Luxembourg
Show phone number
All properties of Luxembourg Sotheby's International Realty
Website of Luxembourg Sotheby's International Realty
Build your project