Investment building for sale in Schwebsange (LU) - Ref. 7100831
buy detail
selling price fees included:
4,500,000 €
Description
Tags | immeuble de rapport - 1 local commercial - 1 bureau - 4 appartements - 6 parkings - Schwebsange (Schengen)

Quoi: immeuble de rapport moderne et hors du commun, conçu par un architecte de renommée mondiale d'une surface totale d'environ 720m2 (sans ascenseur) se situant sur un terrain de 10,23 ares qui se compose de :
- un local commercial actuellement occupé par un restaurant d'environ 300m2
- un bureau d'environ 54m2
- un appartement avec 1 chambre à coucher d'environ 62,5m2 avec une terrasse d'environ 14m2
- un appartement avec 1 chambre à coucher d'environ 80m2 avec une terrasse d'environ 14m2
- un appartement avec 2 chambres à coucher d'environ 110m2 avec une terrasse d'environ 15m2
- un appartement avec 3 chambres à coucher d'environ 115m2 avec balcon d'environ 10m2

L'immeuble comprend également 6 parkings extérieurs, une cave ainsi que deux terrasses extérieures réservées au restaurant. Une license de cabaretage appartenenant à l'immeuble est comprise dans la vente.

Où: à Schwebsange, un petit village situé au bord de la Moselle qui fait partie de la commune de Schengen, dans le canton de Remich. Une localité très charmante, connue spécialement pour sa viticulture, Schwebsange profite d'excellentes connexions pour se rendre à Luxembourg Ville ainsi que dans les pays voisins.

Pourquoi: un immeuble de rapport moderne dont la construction s'est terminée en 2014, l'immeuble profite d'une excellente situation, avec vue sur les vignobles au loin, à proximité de la Moselle et de ses étangs.

Tous les locaux et appartements sont actuellement loués.

Toute information a été fournie par le propriétaire. Aucune responsabilité ne sera assumée par rapport à l'exactitude et l'exhaustivité de ces informations.

Veuillez contacter M. Jean-Paul ROMMES au GSM 621 68 77 76 ou par email à l'adresse info@living-concepts.lu si vous voulez convenir d'un rendez-vous ou en cas de questions supplémentaires.



Tags | Mehrfamilienhaus - 1 Geschäftslokal - 1 Büro - 4 Wohnungen - 6 Parkplätze - Schwebsange (Schengen)

Was: Modernes und ungewöhnliches Investitionsgebäude, entworfen von einem weltberühmten Architekten mit einer Gesamtfläche von ca. 720m2 (ohne Aufzug) auf einem 10,23 Ar großen Grundstück bestehend aus :
- ein Geschäftslokal, in dem sich derzeit ein Restaurant von etwa 300 m2 befindet
- ein Büro von etwa 54m2
- eine Wohnung mit 1 Schlafzimmer von etwa 62,5m2 mit einer Terrasse von etwa 14m2
- eine Wohnung mit 1 Schlafzimmer von etwa 80m2 mit einer Terrasse von etwa 14m2
- eine Wohnung mit 2 Schlafzimmern von etwa 110m2 mit einer Terrasse von etwa 15m2
- eine Wohnung mit 3 Schlafzimmern von etwa 115m2 mit einem Balkon von etwa 10m2

Das Gebäude umfasst außerdem 6 Außenparkplätze, einen Keller und zwei Außenterrassen, die für das Restaurant reserviert sind. Eine zum Gebäude gehörende Schanklizenz ist im Verkauf enthalten.

Wo: in Schwebsange, einem kleinen Dorf an der Mosel im Kanton Remich, das zur Schengen-Gemeinde gehört. Schwebsange ist eine sehr charmante Stadt, die vor allem für ihren Weinanbau bekannt ist und über ausgezeichnete Verbindungen nach Luxemburg-Stadt und in die Nachbarländer verfügt.

Warum: Das moderne Investitionsobjekt mit einem Fertigstellungsdatum im Jahr 2014 genießt eine hervorragende Lage mit Blick auf die Weinberge in der Ferne, in der Nähe der Mosel und ihrer Teiche.

Alle Lokale und Wohnungen sind derzeit vermietet.

Alle Informationen wurden vom Eigentümer zur Verfügung gestellt. Es wird keine Haftung für die Richtigkeit und Vollständigkeit dieser Informationen übernommen.

Bitte kontaktieren Sie Herrn Jean-Paul ROMMES unter GSM 621 68 77 76 oder per E-Mail unter info@living-concepts.lu, wenn Sie einen Termin vereinbaren möchten oder weitere Fragen haben.

Tags | investment property - 1 commercial premises - 1 office - 4 flats - 6 car parks - Schwebsange (Schengen)

What: Modern and unusual investment building designed by a world-famous architect with a total surface area of approximately 720m2 (without lift) on a 10.23 ares plot of land consisting of :
- commercial premises currently occupied by a restaurant of approximately 300m2
- an office of about 54m2
- a flat with 1 bedroom of about 62,5m2 with a terrace of about 14m2
- a flat with 1 bedroom of about 80m2 with a terrace of about 14m2
- a flat with 2 bedrooms of about 110m2 with a terrace of about 15m2
- a 3 bedroom flat of about 115m2 with a balcony of about 10m2

The building also includes 6 outdoor parking spaces, a cellar and two outdoor terraces reserved for the restaurant. An alcohol license belonging to the building is included in the sale.

Where: In Schwebsange, a small village on the Moselle river, part of the municipality of Schengen in the canton of Remich. Schwebsange is a very charming town, known especially for its wine growing, and benefits from excellent connections to Luxembourg City as well as to neighbouring countries.

Why: A modern investment property with a completion date of 2014, the building enjoys an excellent location with a view of the vineyards in the distance, close to the Moselle and its ponds.

All premises and flats are currently rented out.

All information has been provided by the owner. No liability will be assumed for the accuracy and completeness of this information.

Please contact Mr. Jean-Paul ROMMES at GSM 621 68 77 76 or by email at info@living-concepts.lu if you would like to make an appointment or if you have any further questions.
Ask for more information
Description of the situation
Investment building for sale in Schwebsange (LU) - Ref. 7100831
Specifications
Services
> Energy
> Internet
> Move
Contact Living Concepts sa agency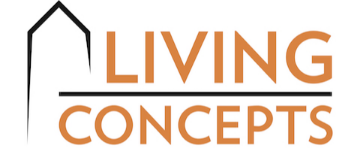 Living Concepts sa
13, Avenue Lou Hemmer
Luxembourg
All properties of Living Concepts sa
Website of Living Concepts sa
Locate Investment building
for sale

in

Schwebsange

(LU) - Ref. 7100831 *

* Warning: The exact address is not given then the center of the town is shown on the map
Contact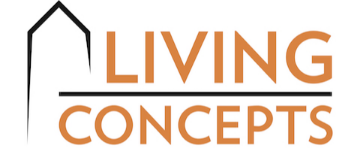 Living Concepts sa
13, Avenue Lou Hemmer
Luxembourg
All properties of Living Concepts sa
Website of Living Concepts sa
Build your project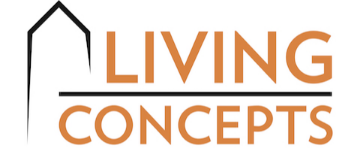 About Living Concepts sa - Mondorf-Les-Bains
LIVING CONCEPTS SA, a real estate agency based in Mondorf-les-Bains, the Grand Duchy's most popular spa resort, whose staff has a wealthy of experience in the business, offers you a wide range of services for an effective management of any real estate transaction, with a primary focus on transparency and customer satisfaction. Real estate services: - Sales - Rentals - Real Estate Projects - Rental management - Partner THOMA100
Living Concepts sa - Mondorf-Les-Bains
13, Avenue Lou Hemmer
Luxembourg
Contact the agency