Apartment 2 bedrooms for sale in Remich (LU) - Ref. 7185065
buy detail
selling price fees included:
690,000 €
Type of mandate :
Exclusive
Availability : à convenir
Description
Tags | appartement - 2 chambres - 2 terrasses - emplacement extérieur - Remich

https://app.immoviewer.com/portal/tour/2264281

Quoi : Magnifique appartement situé au rez de chaussée d'une résidence de 1999 excellemment entretenue. D'une surface habitable de / - 84 m2, il se décline comme suit :

- un hall d'entrée avec armoires encastrées ( /- 9.4 m2),
- une cuisine indépendante équipée entièrement rénovée (électroménagers EFF, /- 8.5 m2),
- une salle à manger et salle de séjour ( /- 29.5 m2) avec accès direct sur terrasse ( /- 10.7 m2 orientation N/O)
- un WC séparé ( /- 1.8 m2),
- une chambre à coucher ( /- 11.4 m2) avec accès direct sur terrasse ( /- 10.7 m2 orientation N/O
- un débarras ( /- 1 m2),
- une salle de bains complète ( /- 6.1 m2),
- une chambre à coucher ( /- 14.2 m2) avec sortie sur terrasse orientée S/E ( /- 10.5 m2),

Ce lot dispose également d'un emplacement extérieur privatif et d'une cave.

Où : Remich se situe au carrefour de trois pays : le Luxembourg, la France et l'Allemagne. Dans un rayon de moins de 40 kilomètres à la ronde se trouvent des sites touristiques d'importance, dont Luxembourg, Trèves, Sarrebourg, Sierck-les-Bains, Mondorf-les-Bains et Metz. Remich est située sur la route européenne Sarrebruck-Luxembourg. Centre commercial et administratif, Remich est nichée sur les collines de la Moselle, comptant plusieurs vignobles et forêts touffues.

Un accès facile aux transports publics, la proximité d'un supermarché, les commerces de proximité, la piscine en plein air de Remich accessible à pieds procurent des avantages indéniables à cet appartement pour toute famille. Remich profite d'un accès facile à Luxembourg-Ville ainsi qu'à l'Allemagne.

Pourquoi : Si d'habitude, certains appartements en rez-de-chaussée sont victimes d'un manque de lumière, celui-ci par contre, bénéficie d'une luminosité indéniable favorisée par les grandes baies vitrées et fenêtres que possède celui-ci, tout en vous permettant d'avoir un visuel sur le jardin de la résidence mais aussi sur les parkings extérieurs. Les deux terrasses, situées respectivement à l'avant et à l'arrière de la résidence vous permettront de profiter aisément des beaux jours ensoleillés, tout comme l'agencement fonctionnel et intelligent de ses pièces. Accessible notamment pour les personnes à mobilité réduite de par son accès direct via l'entrée, il possède notamment un ascenseur qui rend l'accès facile pour se rendre au sous-sol. De plus, sa localisation lui confère un atout majeur grâce à son emplacement (rue sans issue, aire de jeux pour les enfants) et apporte au quotidien une sérénité, liée à toutes les commodités mise en places notamment en matière de transports, de commerces et infrastructures scolaires (Ecoles maternelle, primaire, maison relais).

Toute information a été fournie par le propriétaire. Aucune responsabilité ne sera assumée par rapport à l'exactitude et l'exhaustivité de ces informations.

Veuillez contacter Mme Maria MARQUES au 621 68 77 77 ou par e-mail à l'adresse info@living-concepts.lu si vous voulez convenir d'un rendez-vous ou en cas de questions supplémentaires.




Tags | Wohnung - 2 Schlafzimmer - 2 Terrassen - Außenstellplatz - Remich

Was : Schönes Appartement im Erdgeschoss einer 1999 errichteten Residenz in sehr gutem Zustand. Mit einer Wohnfläche von /- 84 m2 ist es wie folgt aufgeteilt:

- eine Eingangshalle mit Einbauschränken ( /- 9,4 m2),
- eine unabhängige Küche, komplett renoviert (EFF-Geräte, /- 8,5 m2),
- ein Ess- und Wohnzimmer ( /- 29,5 m2) mit direktem Zugang zur Terrasse ( /- 10,7 m2 N/W-Ausrichtung)
- eine separate Toilette ( /- 1,8 m2),
- ein Schlafzimmer ( /- 11,4 m2) mit direktem Zugang zur Terrasse ( /- 10,7 m2 N/W-Ausrichtung)
- ein Abstellraum ( /- 1 m2),
- ein komplettes Badezimmer ( /- 6,1 m2),
- ein Schlafzimmer ( /- 14,2 m2) mit Zugang zu einer Terrasse nach S/O ( /- 10,5 m2),

Dieses Grundstück hat auch einen privaten Außenstellplatz und einen Keller.

Wo: Remich liegt am Schnittpunkt dreier Länder: Luxemburg, Frankreich und Deutschland. In einem Umkreis von weniger als 40 Kilometern befinden sich wichtige touristische Ziele, darunter Luxemburg, Trier, Saarburg, Sierck-les-Bains, Mondorf-les-Bains und Metz. Remich liegt an der Europastraße Saarbrücken-Luxemburg. Als Handels- und Verwaltungszentrum liegt Remich eingebettet in die Hügel der Mosel, mit zahlreichen Weinbergen und dichten Wäldern.

Die gute Anbindung an die öffentlichen Verkehrsmittel, die Nähe zu einem Supermarkt und den örtlichen Geschäften sowie das fußläufig erreichbare Freibad von Remich sind unbestreitbare Vorteile dieser Wohnung für jede Familie. Remich profitiert von der guten Anbindung an Luxemburg-Stadt und Deutschland.

Warum: Wenn normalerweise einige Wohnungen im Erdgeschoss Opfer eines Lichtmangels sind, profitiert diese hier von einer unbestreitbaren Helligkeit, die durch die großen Erker und Fenster begünstigt wird, während sie gleichzeitig einen Blick auf den Garten der Residenz, aber auch auf die Außenparkplätze ermöglicht. Die beiden Terrassen, die sich jeweils an der Vorder- und Rückseite der Residenz befinden, werden Ihnen erlauben, die sonnigen Tage zu genießen, ebenso wie die funktionelle und intelligente Aufteilung der Räume. Sie ist insbesondere für Menschen mit eingeschränkter Mobilität zugänglich, da sie sich direkt über dem Eingang befindet und über einen Aufzug verfügt, mit dem man leicht in das Untergeschoss gelangen kann. Darüber hinaus bietet es durch seine Lage (Sackgasse, Kinderspielplatz) einen großen Vorteil und sorgt für tägliche Ruhe, verbunden mit allen Annehmlichkeiten vor Ort wie Transport, Geschäfte und schulische Infrastruktur (Kindergärten, Grundschulen, Hausstaffel).

Alle Informationen wurden vom Eigentümer zur Verfügung gestellt. Es wird keine Gewähr für die Richtigkeit und Vollständigkeit dieser Informationen übernommen.

Bitte kontaktieren Sie Frau Maria MARQUES unter 621 68 77 77 oder per E-Mail an info@living-concepts.lu, wenn Sie einen Termin vereinbaren möchten oder weitere Fragen haben.

Tags | flat - 2 bedrooms - 2 terraces - outdoor parking space - Remich

What: Magnificent flat located on the ground floor of an excellently maintained residence from 1999. With a living area of /- 84 m2, it is divided as follows :

- an entrance hall with built-in cupboards ( /- 9.4 m2),
- a fully renovated independent kitchen (EFF appliances, /- 8.5 m2),
- a dining and living room ( /- 29.5 m2) with direct access to the terrace ( /- 10.7 m2 N/W orientation)
- a separate toilet ( /- 1.8 m2),
- a bedroom ( /- 11.4 m2) with direct access to the terrace ( /- 10.7 m2 N/W orientation)
- a storage room ( /- 1 m2),
- a complete bathroom ( /- 6.1 m2),
- a bedroom ( /- 14.2 m2) with access to a terrace ( /- 10.5 m2) facing S/E,

This lot also has a private outdoor parking space and a cellar.

Where: Remich is located at the crossroads of three countries: Luxembourg, France and Germany. Within a radius of less than 40 kilometres, there are important tourist sites, including Luxembourg, Trier, Sarrebourg, Sierck-les-Bains, Mondorf-les-Bains and Metz. Remich is located on the European road Saarbrücken-Luxembourg. A commercial and administrative centre, Remich is nestled in the hills of the Moselle, with several vineyards and dense forests.

Easy access to public transport, the proximity of a supermarket, local shops and Remich's open-air swimming pool within walking distance make this flat a great choice for any family. Remich has easy access to Luxembourg City and Germany.

Why: If usually, some ground floor flats are victims of a lack of light, this one on the other hand, benefits from an undeniable luminosity favoured by the large bay windows and windows that this one has, while allowing you to have a visual on the garden of the residence but also on the external car parks. The two terraces, located respectively at the front and rear of the residence, will allow you to enjoy the sunny days, as will the functional and intelligent layout of the rooms. Accessible in particular for people with reduced mobility thanks to its direct access via the entrance, it has a lift that makes it easy to get to the basement. In addition, its location gives it a major advantage thanks to its location (dead-end street, children's playground) and provides daily serenity, linked to all the surrounding amenities, particularly in terms of transport, shops and school facilities (nursery and primary schools, relay centre).

All information has been provided by the owner. No responsibility is assumed for the accuracy or completeness of this information.

Please contact Mrs. Maria MARQUES at 621 68 77 77 or by e-mail at info@living-concepts.lu if you wish to make an appointment or have any further questions.
Ask for more information
Description of the situation
Apartment 2 bedrooms for sale in Remich (LU) - Ref. 7185065
Specifications
Ref. on website : 7185065
Agency ref. : 3100
Services
Energy
Internet
Move
Contact Living Concepts sa agency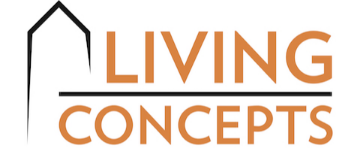 Living Concepts sa
13, Avenue Lou Hemmer
Luxembourg
All properties of Living Concepts sa
Website of Living Concepts sa
Locate Apartment 2 bedrooms
for sale

in

Remich

(LU) - Ref. 7185065 *

* Warning: The exact address is not given then the center of the town is shown on the map
Contact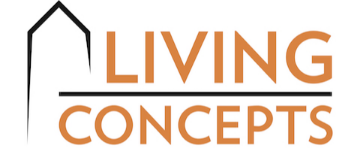 Living Concepts sa
13, Avenue Lou Hemmer
Luxembourg
All properties of Living Concepts sa
Website of Living Concepts sa
Build your project